Board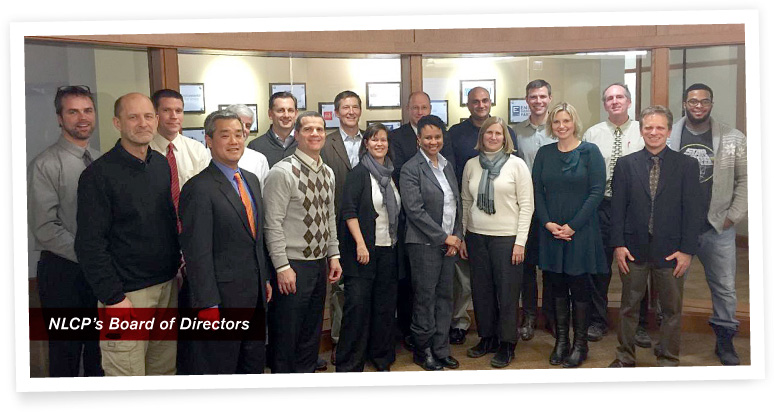 A Board of Directors oversees North Lawndale College Prep. The men and women who comprise our Board bring a variety of expertise to the table as Chicago business leaders, experts in the field of education, NLCP graduates and members of the North Lawndale community. Their invaluable input truly makes an impact to NLCP.

"When I was introduced to NLCP, I was drawn to the school's mission, its teachers and of course the students. I mentored a student and immediately wanted to do more. As a board member it is rewarding to encourage our students to pursue their dreams of completing college." – Render Dahiya, NLCP Board Chairman
2015-16 NLCP Board Members
Render Dahiya – Chair


CEO, Arroweye Solutions

Rafiq Karimi, Jr.
Chief Executive Officer,
CD One Price Cleaners
Betsy Cadwallader


Senior Vice President, US Bank

Jessica Lederhausen


Co-owner, LOVA Collection

Jeff Elowe


President, Laramar Group

Bruce Miller


CEO, Lawndale Christian Health Center

Al Bennett


Professor, Roosevelt University

Jim Minich


Managing Director, BMO Harris

Joe Berry


Joe Black Productions

Larry Morris


Sargent and Mundy

Rev. James Brooks
Chief Ministry Officer,
Lawndale Christian Health Center
Mitch Ornstein


Managing Director, SALO

Sharron Carothers


Retired Teacher

Steve Ray


Professor, North Park University

Robin Coffey
Assistant Deputy Director,
Neighborhood Housing Services
Gary Stark


Managing Partner, Iron Range Capital

Dan Costello


President, Home Run Inn Pizza

Robin Steans


Executive Director, Advance Illinois

Ikeisha Daniels


Teacher, Carter Woodson School

Carrie Stewart


Managing Director, Afton Partners

Sonja Dorsey


Parent

Brian Weed


CEO, Tricoci University

Chris Engelman 
Managing Director,
Cedar Hill Wealth Management
Rob Werner 
Senior Consultant,
Health Management Associates
Tom Flynn 
Retired
Lurie Children's Hospital Fndn.