Admissions
Are you interested in applying for the 2018-2019 School year?
NLCP is now a part of the GoCPS universal high school application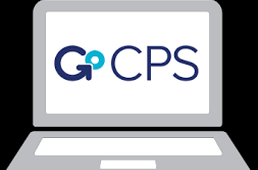 You'll need to use GoCPS to apply to a NLCP for the 2018-19 school year and beyond.
Get a jumpstart and activate your go.cps.edu account click here to activate go.cps.edu!
Don't forget to rank us #1 on your school selection choice.
North Lawndale College Prep Enrollment Facts:
There is no tuition fee to attend.
No entrance exams are required.
North Lawndale College Prep is open to all students, regardless of race, ethnicity, gender, socioeconomic status, or disability status.
Students are accepted to our campuses via a fair, random lottery, which ensures all students have an equal opportunity to enroll at the campuses of their parents' or guardians' choosing.
For more information, please call (773) 542-6937.
Does NLCP only accept certain students? How can I enroll my child in a NLCP School?
NLCP believes that all students should be prepared for success in college, the workplace, and life. We firmly believe that the background of our students is not the determining factor in how far they will go in life. That said, all NLCP schools are tuition-free open enrollment, college preparatory public schools. Students must be Chicago residents and are accepted regardless of background or academic record via a student lottery held in February.
Would you like a glimpse of North Lawndale College Prep High School?
Click here for North Lawndale College Prep – Collins Campus or here for North Lawndale College Prep – Christiana Campus
Transfer Admissions Process
Transfer students should submit an application with current transcript to start the admissions process. Transfer candidates must have enough credits for the grade for which they are seeking admission. Apply online or submit a paper application via hand delivery, mail delivery, fax or email.
Transfer Student: Application Download: English: click here
Transfer Student: Online Application: English: click here