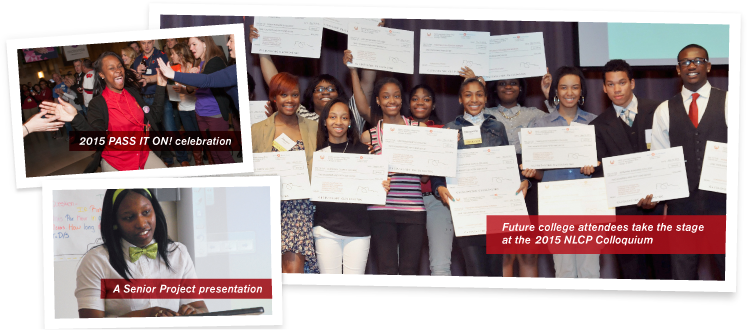 Each year NLCP looks forward to hosting three major events, which have become tradition at our school. These are great opportunities when the entire NLCP community to comes together to share in our successes.
Ride for the Phoenix
Follow the ride: https://www.facebook.com/rideforthephoenix/
Learn more: http://rideforthephoenix.org/
Touted as one of the most fun evenings by students and attendees alike, Join North Lawndale College Prep's Associate Board at our fourth annual trivia night fundraiser. Come by yourself, or grab three of your smartest friends and compete alongside our rock star NLCP students for top honors.
Get your Tickets now: trivianight.nlcphs.org
Address: 25 N. Jefferson at Jefferson Tap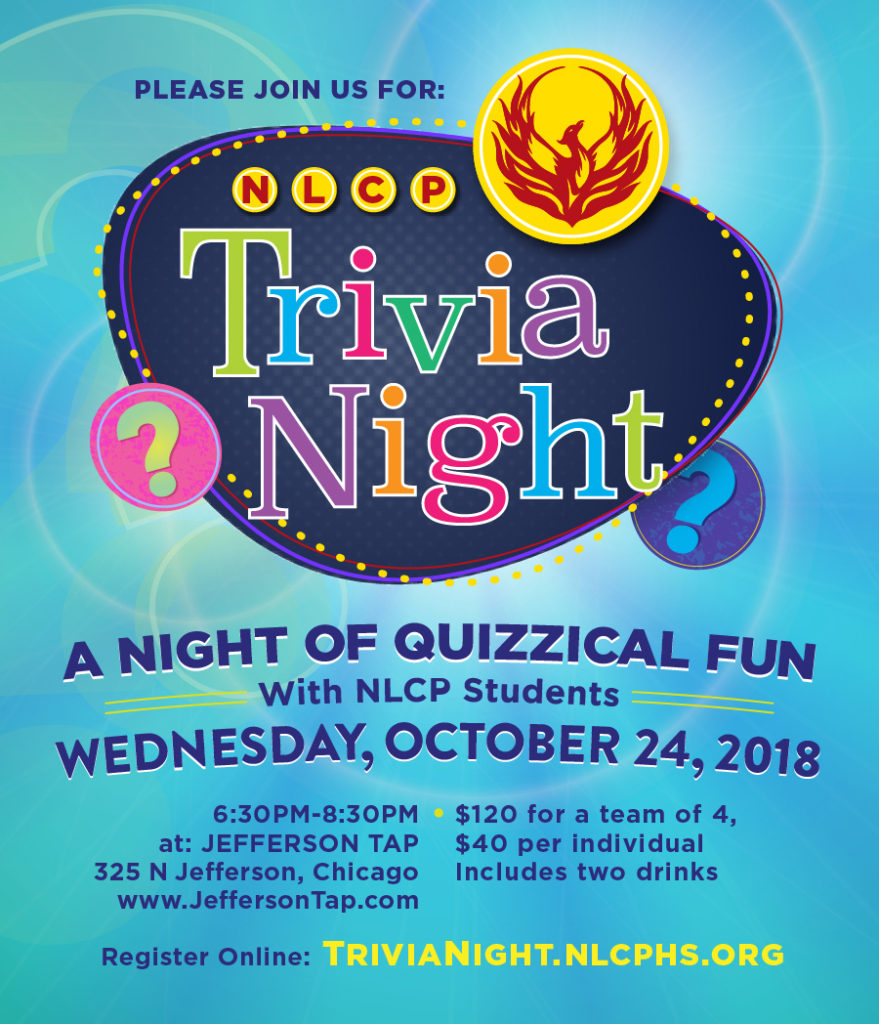 PASS IT ON!: April 26, 2018
"It is a wonderful thing when our students' belief in their own potential is matched by a room full of cheering adults." – -John Horan, President NLCP
The annual springtime PASS IT ON! celebration brings together young professionals, business executives, and NLCP's college-bound seniors for a night to celebrate college and the journey the students are about to begin. Everyone wears their college gear; groups battle over which college fight song will be played at the end of the night; and everyone gets a chance to meet and share college stories with our amazing seniors. We invite you to mark your calendar for this energizing event on April 26, 2018.
For more information and  event details, check back soon!
Senior Project Panels: May 2019
"Being part of a Senior Project Panel is a simple yet wonderful way to touch the life of a young person. Our presence lets students know that we care about them and that their studies are important." – Bruce Miller, CEO, Lawndale Christian Health Center
Every year, NLCP Seniors are challenged to ask a driving question on a topical subject that interests them. They research the question and develop an answer and argument to support it. Each spring, the Seniors put their work to the test in a presentation to a panel of three judges made up of one NLCP staff member and two outside guests.
We invite adults with a variety of backgrounds to be Senior Project Panel Judges. No specific experience is required other than a willingness to be both demanding and supportive. Your involvement can make a real impact—and a three hour commitment is all it takes. Check back in April 2018 for dates and times.
Phoenix Colloquium: May 2019, NLCP's Collins Campus
"It's like a film festival, but of ideas. An evening for grownups and young people to share views. What could be more simple, and yet more audacious, than that?" – -John Horan, President NLCP
Colloquium gathers 300 business people, educators and community members for an evening featuring the best Senior Projects prepared by NLCP's students.
Students guide rooms full of adults through presentations and conversations on topics such as,
"Should physician assisted suicide be legal in the US?"
"Is community policing an effective way to reduce crime?"
"How does the media contribute to genocide?"
Every presenter earns a scholarship for books in college. The five best presentations, as determined by the guests, also win $1,000 scholarships for tuition.
To see Colloquium in action, check out the Colloquium video: click here.