Phoenix Rising is currently offered to NLCP sophomores with a 2.5 or higher GPA, giving them access to college-level courses in their ideal field or career path, as well as leadership workshops, all at colleges and universities across the nation. These one to two week summer programs offer an immersive college experience and also provides critical exposure for students who may have never traveled outside of their own neighborhood or city, and who have very limited experience with people from backgrounds that are significantly different than their own.
The Phoenix Rising program provides financial resources for application and enrollment fees, as well as transportation.
Although Phoenix Rising is not a graduation requirement, we encourage students to take advantage of this program. The application requirements include:
Current sophomore (for summer opportunities prior to junior year)
Cumulative GPA of at least 2.5
No more than three out-of-school suspensions in second semester
Three tardies to school = one absence
Some current and/or past Phoenix Rising placements have included:
Eastern Illinois University High School Journalism
Northern Illinois University Film/ TV broadcasting
Indiana State University Summer Honors
Milwaukee School of Engineering (MSOE) Summer Programs
Calvin College Calvin Young Women's Business Institute
Lake Forest Writing and Thinking Workshop
Ithaca College Summer Programs
Bard College- Young Writers Workshop
University of Wisconsin College Access Program (CAP)
The Putney School Summer Programs
Illinois State University-Midwest High School Scholars Analytics Academy
Carleton College-Carleton Liberal Arts Experience (CLAE)
Spelman College-Prep Institute
Spelman College-Early College Program- ECP STEM (Science Technology Engineering Mathematics)
Wheaton College-Pre-College B.R.I.D.G.E.
IIT-Illinois Tech Global Leaders Program
Testimonials:
Taylor McGee, Class of 2011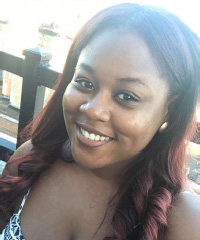 I'm a graduate of the class of 2011 and a Phoenix rising participant. While
attending NLCP, I participated in the summer honors program at Indiana State
University. I took the Forensic Facial reconstruction course where we learned to
build a human face from real human skulls. This program sparked my interested in
the science field and lead me to major in biology for my undergrad studies. Now I
am a graduate of Illinois state university with a degree in biological science
applying for medical school.
---
Jatavia Fox, Class of 2017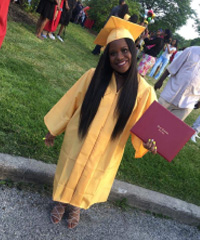 I participated in the Healthcare and nursing seminar at Indiana State Summer Honors Program. At first, I never wanted to take time out my summer break to participate in something school related but it ended up being fun. I got to experience what it's felt like to be a college student for a week. I lived in a dorm and I had a
roommate from another city. I went to class everyday while I was out there it was just like regular school but with a twist. There were more lectures than in high school. I visited a hospital while I was there and I learned how to do injections. I learned to be
more independent. I currently attend Beloit College.
---
Contact:
Ms. Lee mlee@nlcphs.org
Office Hours:
Collins Campus
(773) 542-6766, Ex. 425
Monday and Wednesday
8-4pm
Christiana Campus
(773) 542-1490
Tuesday and Thursday
8-4 pm