Spring Appeal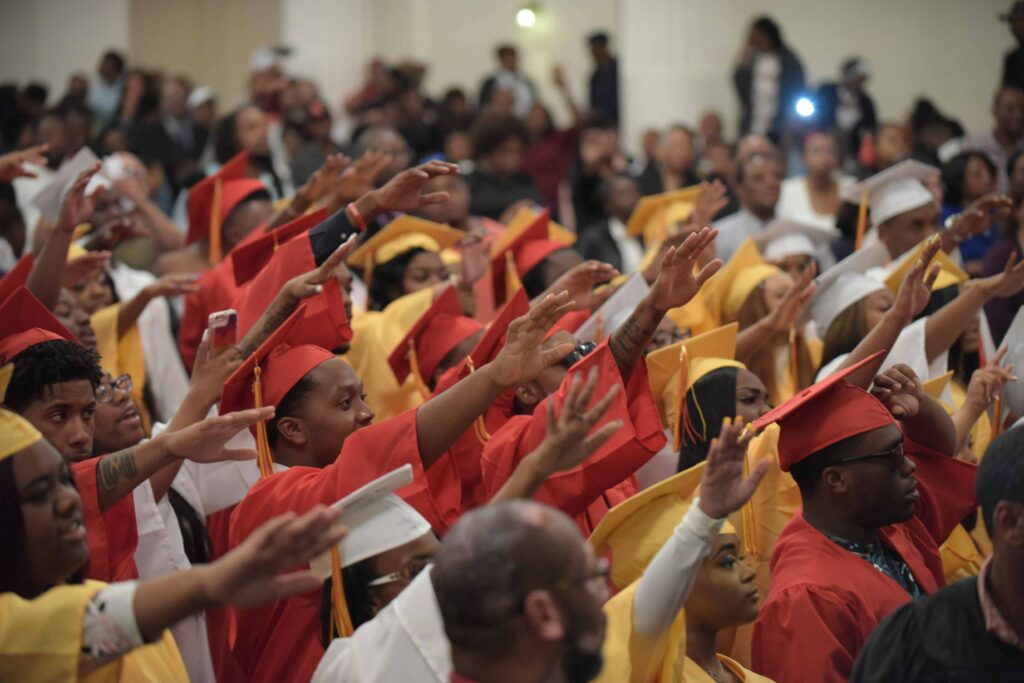 Over the years, your generosity has enabled North Lawndale College Prep to graduate scholars with a 99% college acceptance rate. This year, we are asking that you continue your support of our mission as we graduate our 22nd class of NLCP graduates– the class of 2023!
Throughout the year, we have supported our scholars to help them successfully cross the graduation stage and set them up for success in college. This has included programming such as:
• Dual enrollment programming through Malcolm X College and Chicago State University.
• College tours throughout the year, including a weeklong spring break tour to southern HBCUs.
• College counseling, including support with applications and FAFSA.
• Young Scholars Professional Day, where all our scholars attended a day of seminars tailored to their grade level, learning about various careers, and practicing leadership.
We need your support to keep uplifting our scholars and preparing them for their futures as transformational leaders. In honor of the class of 2023, please consider a gift:
• $5,000 or more supports 5 after school programs for a year.
• $1,500 provides materials such as books and calculators for 2024 SAT support.
• $500 will provide 2 classes with daily supplies for a year.
• $250 will support an in-state college trip.
• $100 will pay for a scholar's classroom supplies for the year.
Make a Gift Today
If you would like to make a donation by check, please mail to:
North Lawndale College Prep
Office of External Affairs
1615 S. Christiana Ave
Chicago, IL 60623