Fine Arts

Ms. Azadi  Sol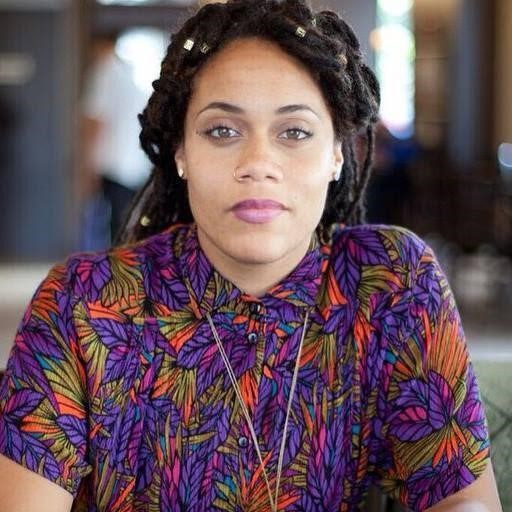 Drama teacher and Art Department Chair is formerly known as Arriel Williams, is an Alumna of North Lawndale College Prep's class of 2008. She earned her degree in the liberal arts at Lawrence University where she studied English, Theater, and Studio with a ceramic focus. Azadi has a deep passion for visual and performing arts; she sees them as paths for therapy and healing. She is excited to revive the Drama program at NLCP with hopes of witnessing the empowerment of her students how they each uniquely find their creative voices and ideologies throughout their journeys' in her class. Azadi has been serving youth both in and outside of the classroom since she graduated college in 2012 and is very excited for what the year will bring. One of her goals is to increase the engagement of families' so they may experience art on a new level as well as support the growth of arts education within black and brown communities
Jeramey Winfield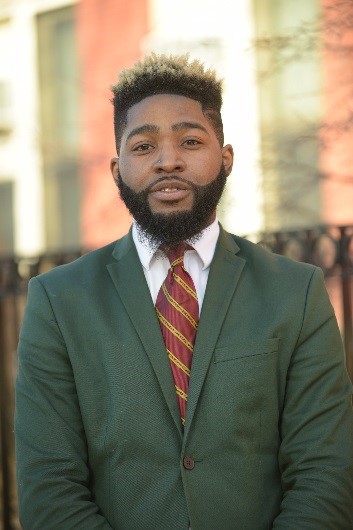 The Emerging Leader Instructor for the Christiana Campus at North Lawndale College Prep. High School. Many highly recognize him for his dedication and commitment to community and helping to transform the lives of today's youth. He has been featured in a number of published articles for his work in community, including but not limited to WTTW and Chicago Sun Times. Jeramey continues to live out his life's mission by helping young people understand their purpose in life and equipping them with necessary skills to be agents of change in a world that seems so hopeless.
Taylor McGee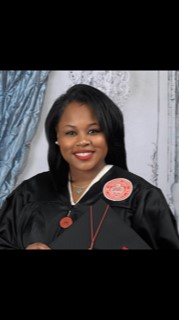 A graduate of Illinois state university and an alumna of North Lawndale College Prep. Taylor came back to her origins, as a paraprofessional, to have a positive impact on the students and their guidance towards college. Taylor, always looking for new ways to elevate her influence on the students, accepted the journey of becoming the teacher for the emerging leaders course. Taylor not only hopes to mold leaders but also leave an everlasting impact that will follow her students through college and other performances on their road to accomplishments.
Sarah Oberholtzer (Mx. O.)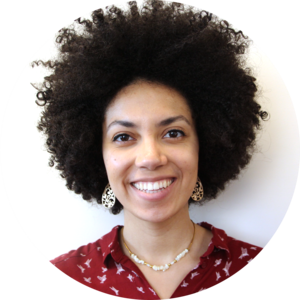 Free Spirit Media's new Lead Teacher for the Digital Media Level 1 class at North Lawndale College Prep. They hail from California, but moved to the Chicagoland area for college. While studying Radio, Television & Film at Northwestern University, Mx. O began leading programs for youth interested in digital media and social justice. They have remained passionate about both of these subjects and is excited to teach NLCP's students the importance of both.
As the NLCP ArtDepartment, we are dedicated to cultivating students that possess both the confidence and the ability to succeed in high school, college, and beyond.  The arts play an integral role in our student's development and high school experience.  When students are involved in the Arts their academic performance improves, their standardized test scores are increased, and they are more likely to complete their high school education.  In addition, NLCP Art students are offered opportunities to express themselves and learn valuable interpersonal and technical skills.
Within the NLCP Arts Department, students can choose from three artistic disciplines- Visual Art,Digital Media, or Drama.  Across all three of these disciplines students are taught the skills of creative problem solving, critical thinking, communication, collaboration, and creativity- the 4 C's.Our curriculum promotes reading, writing, and visual literacy while challenging students to become better critical thinkers and agents of change within their community.  Our classes' foster peace, empathy, and community, and students learn essential social interaction and collaborative skills.
In alignment with NLCP's vision of every member living at peace within the community, the NLCP Arts Department provides daily opportunities to understand and respect each others' gifts and individual differences and similarities.  By learning about and experiencing classmates' stories and emotions, students have the unique classroom opportunity to grow within a beloved community.  Every project taught within the NLCP Arts Department embraces the notion that the arts provide an outlet for students to have a better understanding of what motivates them and supports in their work towards inner peace.
The NLCP Arts Department Curriculum also closely aligns with the belief that learning is growth towards mastery.  We believe in meeting each student where they are at, and further building their skill sets and knowledge base in visual art, digital media, drama, and culture.  The curriculum is aligned with the Illinois State and National Standards for the Arts as well as the Social and Emotional Learning Standards for Illinois.  In short, Arts Education at NLCP provides students with an avenue for creative success and preparation for college and careers in the 21st century workforce.
VISUAL ART
VISUAL ART 1
VISUAL ART 2
VISUAL ART PORTFOLIO
DIGITAL MEDIA with FREE SPIRIT MEDIA
VISUAL ART 1
The Visual Art 2
VISUAL ART PORTFOLIO
DIGITAL MEDIA LEVEL 1 - INTRODUCTION TO DIGITAL MEDIA
DIGITAL MEDIA LEVEL 2 - DIGITAL MEDIA PRODUCTION
SENIOR DOCUMENTARY PRODUCTION
DRAMA
DRAMA 1
DRAMA 2
VISUAL ART
VISUAL ART 1
VISUAL ART 2
VISUAL ART PORTFOLIO
DIGITAL MEDIA
DIGITAL MEDIA LEVEL 1 - INTRODUCTION TO DIGITAL MEDIA
DIGITAL MEDIA LEVEL 2 - DIGITAL MEDIA PRODUCTION
SENIOR DOCUMENTARY PRODUCTION
DRAMA
DRAMA STANDARDS