Science Department


Tiffany Childress Price is a 10th year teacher at NLCP. She is a national board certified (Chemistry) teacher and is passionate about students developing a love for and mastery of science skills and concepts. She considers herself successful in the classroom if students can apply concepts from the classroom to everyday life–able to explain how human blood is able to stay at a healthy pH of 7 even when we drink very acidic soft drinks to how an alkaline substance like sodium hydroxide can transform tightly curled hair to very straight hair. Tiffany's pedagogy is rooted in student and community experience. She also works as a certified Kingian Nonviolence trainer and works with the school's Peace Warriors to maintain a peaceful, college going culture.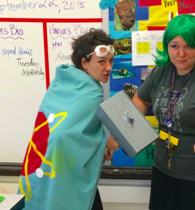 Lindsey Reiser – Collins Campus
Lindsey is a career-changer that comes to NLCP from the University of Illinois at Chicago's Masters of Education program. After earning her bachelor's degree at the University of Illinois Champaign-Urbana in integrative biology and English, she pursued work in Chicago's journalism industry. Lindsey spent six years in digital, radio and video media, working as a news producer, copy chief and reporter. Eventually, Lindsey began to miss the world of science and started looking for greater ways to contribute to her city, leading to work in secondary education. Lindsey believes in learning by doing and providing students with approaches to science that are significant in and relevant to their own lives and communities.
Lindsey plays lock for Chicago Women's Rugby Football Club, enjoys kickboxing and can be seen pedaling Chicago's streets on her beat-up royal blue mountain bike, Trixie.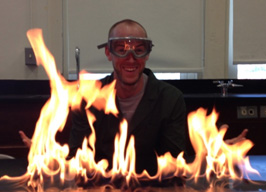 Luke McShane – Christiana Campus
Mr. Luke McShane is an enthusiastic member of the NLCP Science Department. His academic pursuits include a B.S. in Public Health and Minor in Chemistry from the University of Illinois at Urbana-Champaign. His love for education was initiated while instructing as an Advanced Organic Chemistry Teaching Assistant. Post-bachelor, an appointment as an Anesthesia Technician and Primary Research Assistantship allowed him to apply his scientific interests to better peri-operative care. Although these positions were extremely rewarding, he longed to inspire youth through the teaching of Chemistry. To obtain this goal, Mr. McShane attended the University of Illinois at Chicago. He earned a Masters in Education under Instructional Leadership and B.S. in Chemistry. His career aspirations are to empower youth by infusing Social Justice education within the traditional Science Curriculum.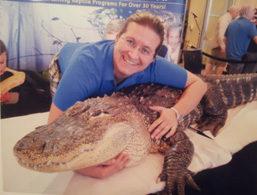 Jessica Andrasko – Collins Campus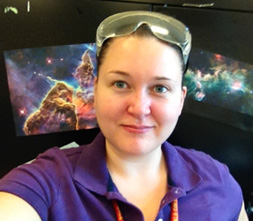 Pam Wagner – Christiana Campus
Ms. Pam Wagner is going into her 9th year teaching and loves teaching and learning science with her students. She graduated from Knox College in Galesburg, Illinois with a Bachelor of Arts in both Education and Biology. At Knox, Ms. Wagner studied all different sciences. She studied astronomy and physics through labs and telescopes, earth and environmental science at the field site Green Oaks, developmental biology and histology in the biology lab, and botany in the greenhouse. Recently, Ms. Wagner became a National Board Certified Teacher in Science.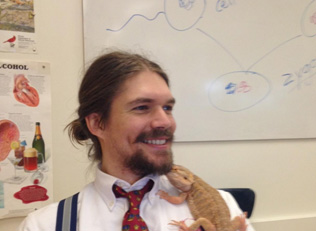 Justin Backstrom- Collins Campus
Born and raised in the greater Chicagoland area Mr. Backstrom moved to Colorado after high school and attended Colorado Mountain College in the small mountain town of Glenwood Springs. Here he studied for two years and received an associates degree while at the same time working at Aspen and Copper Mountain building downhill race courses and judging ski and snowboard competitions. Moving back to the Midwest, Mr. Backstrom attended Logan College of Chiropractic where he received a bachelor's degree in Human Biology and studied the chiropractic sciences. After graduating he returned home to work in his father's Chiropractic Clinic. Here Mr. Backstrom gained experience educating patients in areas of nutrition, anatomy, and wellness. It was through this experience that he developed a passion for the miracle and science of the human body and life on earth. Mr. Backstrom felt the urge to share his passion for health and knowledge of the human body with young people as a way to help them appreciate their own lives and the world in which they live. He enrolled at the University of Illinois at Chicago and pursued a master's degree in Education for Secondary Science. It was during this time that Mr. Backstrom was given the opportunity to student teach at North Lawndale College Prep High School. Here he developed a strong connection with the energy of the school, its students, and staff. Mr. Backstrom is stoked to be teaching Biology at NLCP while continuing on the journey of learning and teaching!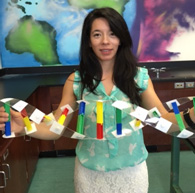 Amalia (Maya) Herrera-Christiana and Collins Campi
Maya was born and raised in Chicago's Southside–she is a 1st generation Chicano (Mexican-American) and 1st generation College graduate. Maya was the first in her family to attend from Knox College in Galesburg, Illinois where she double majored in Biology and Spanish receiving her Bachelor's degree in 2008 in for both her majors. She became a career changer in 2012 coming from the world of marketing and entertainment to pursue her passion for providing a high quality science education for students through the Urban Teacher Education Program. She received her Master's Degree in Secondary Biology Education from The University of Chicago in 2014. Maya is now entering her 3rd year of teaching at NLCPHS.
Maya's passion for science, adventure, and cultures, has allowed Maya to become a world traveler. Her drive is to share those experiences through her teaching of Biology and open the world of science to her students.
She's traveled to…
Europe: Paris, Venice, Barcelona, Amsterdam
North America: US (various states), Mexico (various states), and Canada
Latin America: Puerto Rico, Costa Rica, Guatemala, Peru
Asia: Nepal
Her pedagogy is that science is everywhere and in everything, and the study of living things affects us all! She's scuba certified and plans on explore the marine life.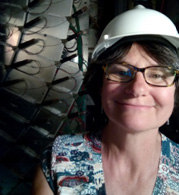 Joanne Klonowski, B.A., geology and chemistry, Augustana College; M.A. in Ed., Benedictine University
An insatiable curiosity about how the universe works drove Ms. Klonowski to pursue studies in science. At Augustana College, she experienced hands-on science through many laboratory experiments and field trips as well as a summer internship at a water treatment facility. After graduation she joined the Peace Corps, went to live in Barbados and worked for the Sugar Industry in their research lab where she presented two papers on her research. The next 25 years were spent living abroad
The vision for the NLCP Science Department is to engage all science students in academically rigorous work that is embedded within a socially conscious curriculum, which empowers students to critically evaluate their world.
The focus of our instruction is to equip students with content, skills, Praxis, and emotional readiness to not only graduate from high school and a competitive university or college, but to positively impact their life's aspirations.
Physics & Earth Space
Biology
Chemistry
AP Chemistry
Sports Medicine
Veterinary Science
Anatomy and Physiology
Web Design
Requisite skills for Honors vs. Regular Classes
Semester 1 –
Physics & Earth Space
Biology
Chemistry
Semester 2 –
Physics & Earth Space
Biology
Chemistry
Senior AP Chemistry
Senior Experimental Design