Student Life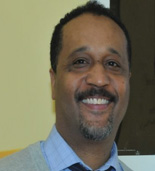 Mr. Jude Laude
Mr. Laude has been a counselor at North Lawndale College Prep since 2009, and proudly led the classes of 2013 & 2017 through graduation. His experience at NLCP has had such a profound impact on him, as an educator, that he made the decision to return after 2013. Prior to joining NLCP, Mr. Laude worked as a postsecondary counselor at CPS. Laude graduated from the University of Illinois with a bachelor's degree in psychology.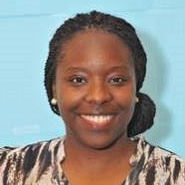 Mrs. Dominque Hicks, MSW
Dominique has been working with at-risk youth in Chicago since graduating with her Bachelor of Science in Sociology from Illinois State University. Upon graduating, she began her career working for a federally funded TRIO program as a post-secondary counselor. Eager to see minority youth succeed at a higher rate, Dominique decided to continue her education at University of Illinois at Chicago and earned a Master of Social Work degree.
She believes that every student deserves an opportunity to succeed, despite the challenges or unfavorable circumstances they may face. This belief is what led her to a career at NLCP. NLCP goes above and beyond to prepare young people for academic success. As a NLCP alum, Dominique knows first-hand and as Counselor, she pledges to continue upholding each student to reach their potential beyond the North Lawndale community.
Our school counseling program at North Lawndale College Preparatory High School is a collaborative partnership with the counselors, staff, students, parents, and community. Our program assists students in removing barriers that impede learning and is comprehensive and preventative in nature. We strive to reach all students and believe that students can build on their strengths as they explore their interests.
We collectively respond to the identified needs of individual students or student groups, and our services are an integral part in providing each student with the tools needed for success.
Counseling
College Preparatory Exploration
Academic Resources
Student Tutoring
Individual Counseling
Health Services
Career Development Services
Intervention Consultations
Group Counseling