Student Life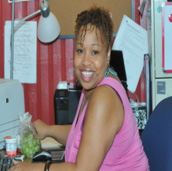 Mrs. LaShanna Clark, M.ED – Counseling Department Chair & Director of Student Life
LaShanna Clark graduated from Rust College with a Bachelor's of Arts in English, and Master's of Education in School Guidance Counseling. She has worked at North Lawndale College Prep for 7 years, serving young scholars to exceed their potential to succeed. Her responsibilities are Department of Counseling Chair, Freshman Transition Coordinator, Director of Student Life, and Recruitment.
Throughout her professional career, Mrs. Clark has always had a passion in counseling needs of adolescents. She has focused on those needs within the educational setting and community agencies. She believes that all students and families should have access to resources no matter their circumstance.
In her spare time she enjoys spending time with her husband and daughter while watching Family Feud.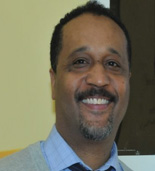 Mr. Jude Laude
Mr. Laude has been a counselor at North Lawndale College Prep since 2009, and proudly led the class of 2013 through graduation. His experience at NLCP has had such a profound impact on him, as an educator, that he made the decision to return after 2013. Prior to joining NLCP, Mr. Laude worked as a postsecondary counselor at CPS. Laude graduated from the University of Illinois with a bachelor's degree in psychology.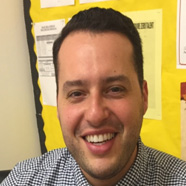 Mr. Frank Pesce
Mr. Pesce has been a counselor at North Lawndale College Prep (NLCP) since the 20013-2014 school year. Prior to working at NLCP, he served as a school counselor for four years at Chicago Talent Development Charter High School. Mr. Pesce graduated from the University of Illinois at Chicago with a Bachelor's in English in and received his Master's in School Counseling from Northeastern Illinois University. Mr. Pesce is passionate about making college a reality for all students. In his free time, Mr. Pesce enjoys riding his bike, reading, and watching sports while eating pizza.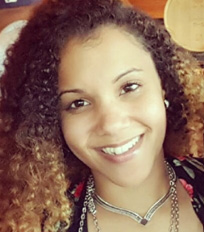 Mrs. Courtney Valentine
Courtney Valentine (Bishop) is the Director of Alumni Affairs and Post-Secondary Counselor at NLCP. She also was the Phoenix Rising Coordinator. Mrs. Valentine graduated from the University of Illinois at Urbana-Champaign with a Bachelor's in Psychology and received her Master's in Higher Education from Loyola University Chicago. Before working at NLCP, she was an admissions counselor for the Academy for Urban School Leadership teacher program. She also worked as a liaison to over 30 high schools in state of Illinois assisting students and counselors with the post-secondary process. Mrs. Valentine enjoys working in high schools helping students and their families gain access to a college education! She also enjoys spending time with her family, loving on her dogs (Charming, a Yorkie and Bella, an English Bulldog), playing volleyball, and binge watching way too many TV shows!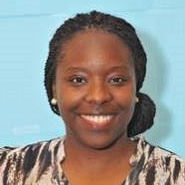 Mrs. Dominque Hicks, MSW
Dominique has been working with at-risk youth in Chicago since graduating with her Bachelor of Science in Sociology from Illinois State University. Upon graduating, she began her career working for a federally funded TRIO program as a post-secondary counselor. Eager to see minority youth succeed at a higher rate, Dominique decided to continue her education at University of Illinois at Chicago and earned a Master of Social Work degree.
She believes that every student deserves an opportunity to succeed, despite the challenges or unfavorable circumstances they may face. This belief is what led her to a career at NLCP. NLCP goes above and beyond to prepare young people for academic success. As a NLCP alum, Dominique knows first-hand and as Counselor, she pledges to continue upholding each student to reach their potential beyond the North Lawndale community.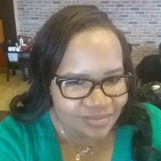 Ms. Davina Taylor
Davina Taylor graduated from Illinois State University with a Bachelor's of Science in Elementary Education. She later earned her M. A. in school counseling from Saint Xavier University. She began her career in education in 2002 in Chicago Public Schools teaching 5th and 6th grade math. Davina later moved on to teach middle school language arts in Hazel Crest School District. During her tenure in Hazel Crest she decided to pursue a degree in counseling. She noticed that many of her students had social/emotional needs she couldn't fully address as a teacher. Ms. Taylor states: "I didn't want to lose the relationships I had with my students and parents and I love the field of education, so I knew pursing school counseling would be the best career move." In her fourteen years of working in education she comes with a plethora of knowledge to help guide her students in the three domains of school counseling (Academics, Social/Emotional, and Career). Education is one of her greatest passions and she enjoys molding young minds and helping students discover their resilience.

Mrs. Jessica Taylor
Jessica Taylor graduated from the University of Illinois at Urbana – Champaign with a Bachelor's of Science in Speech and Hearing Science – Speech Pathology and Master's of Education in Education Policy Studies – Equity and Diversity. She began her career working for the University of Illinois in Urbana – Champaign in the Office of Admissions as a Senior Admissions Counselor. Jessica then transitioned from working in higher education to secondary education at North Lawndale College Prep as the Post-Secondary Counselor and Phoenix Rising Coordinator. After serving two years as the Phoenix Rising Coordinator she began working as both the Director of Alumni Affairs and Post-Secondary Counselor.
Jessica states, "I love working at NLCP because I am able to see the progression of our students throughout high school and college. Witnessing the students blossom into young adults, strive for success, and accomplish their goals is truly rewarding. I must add there are advantages for me as well, the students keep me youthful and serve as a daily reminder the power of education, perseverance and grit. I truly love the students, their families, and the relationships I have built with them. The work NLCP does is not only monumental for our students and their families but as serves as a catalyst for upward mobility for the North Lawndale community."
Our school counseling program at North Lawndale College Preparatory High School is a collaborative partnership with the counselors, staff, students, parents, and community. Our program assists students in removing barriers that impede learning and is comprehensive and preventative in nature. We strive to reach all students and believe that students can build on their strengths as they explore their interests.
We collectively respond to the identified needs of individual students or student groups, and our services are an integral part in providing each student with the tools needed for success.
Counseling
College Preparatory Exploration
Academic Resources
Student Tutoring
Individual Counseling
Health Services
Career Development Services
Intervention Consultations
Group Counseling