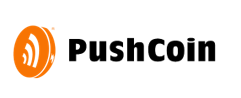 Welcome to PushCoin
North Lawndale College Prep is using a new and more convenient service to pay for school fees called PushCoin. Save yourself time by enjoying the ease of using PushCoin online. Log on to make payments and check your student's balance.
Sign up between today and tomorrow and receive a free NLCP window decal at report card pick up. Get started now!
---
SIGN UP
Follow these steps to create and link your parent account to your student.

1. Go to www.pushcoin.com. Use the latest internet browsers as they are the most secure.
2. Sign up as a parent or guardian. Either click on I don't have an account and fill out the form or use an accelerated sign up by clicking on the Facebook, Gmail, or LinkedIn accounts.
Note: You should have received an email that contains your student(s) registration code. You can speak with an office team member if you need your code. If you have multiple students, repeat steps 3-4 for each of the students.
3. Add your student to your PushCoin account by clicking Add student. If you haven't received a registration code, select I don't have a code.
Choose your student's school and campus
Enter their first name, last name and date of birth
Verify you are their guardian
PAYING FOR SCHOOL FEES
When school fees appear on your students account you will see a red negative balance under Fees. You can review the assigned fees under the Statements tab. To pay for school fees, click Pay fees.
If you are using a credit or debit card to pay for school fees or add funds to your student's wallet, you will need to enter the CVV number that's on the back of the card.
FUNDING
Set up your payment method by clicking on Accounts and then click on Add source:
Electronic check (eCheck). The eCheck funding option is always FREE for parents and all school districts working with PushCoin
Credit Card (Visa, MasterCard, Discover) There is an additional fee of 2.95% + $0.30 per transaction to use credit or debit cards. The fee will be be absorbed by NLCP. This fee is charged by the card processor (Not PushCoin). NLCPHS does not make any profit on this fee.
What to Expect Using PushCoin
Download the file below to learn more about how PushCoin functions and what you will gain from the platform.