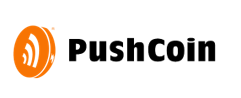 Welcome to PushCoin
North Lawndale College Prep will be using PushCoin which is a new web based program to assist in paying school fees online. Paying school fees by cash or check will still be available, however, all families must set up a PushCoin account. This will allow parents to link their account to their individual students, make payments at will, and monitor student balances.
---
SIGN UP
Follow these steps to create and link your parent account to your student.

1. Go to www.pushcoin.com. Use the latest internet browsers as they are the most secure.
2. Sign up as a parent or guardian. Either click on I don't have an account and fill out the form or use an accelerated sign up by clicking on the Facebook, Gmail, or LinkedIn accounts.
3. Add your student to your PushCoin account by clicking Add User. Enter the unique PushCoin Registration Code this was sent to you in October 2022 OR use the Find a student function and enter the required fields.
Choose your student's school and campus
Enter their first name, last name and date of birth
Verify you are their guardian
PAYING FOR SCHOOL FEES
When school fees appear on your students account you will see a red negative balance under Fees. You can review the assigned fees under the Statements tab. To pay for school fees, click Pay fees.
If you are using a credit or debit card to pay for school fees or add funds to your student's wallet, you will need to enter the CVV number that's on the back of the card.
Payment Methods
Set up your payment method by clicking on Accounts and then click on Add source:
Electronic check (eCheck). The eCheck funding option is always FREE for parents and all school districts working with PushCoin
Credit Card (Visa, MasterCard, Discover) There is an additional fee of 2.95% + $0.30 per transaction to use credit or debit cards. The fee will be be absorbed by NLCP. This fee is charged by the card processor (Not PushCoin). NLCPHS does not make any profit on this fee.
---
NLCP Webstore
Soon You'll be able to make purchases on NLCP's Pushcoin Webstore. You'll be able to pay athletics fees, purchase uniforms, pay for field trips and more.
Visit our webstore
Select an Item to add to your cart
Choose "add a new user" for the item checkout
Select "I don't have a code"
Search for your campus by typing NLCP and waiting for the correct results to appear
Fill out name
Fill out date of birth
Certify authorization
Click submit
Student has been added to your purchase
Add payment
---
What to Expect Using PushCoin
Download the file below to learn more about how PushCoin functions and what you will gain from the platform.